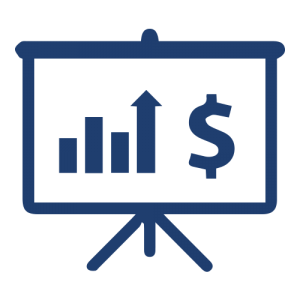 Businesses and business lines must find ways to collaborate and cooperate to meet the holistic needs of the customer. And many are using omni-channel to communicate and enhance their offerings to meet the rapidly growing service expectations of the customer. However, to manage these goals effectively requires a detailed and focused roadmap, executed by an experienced, business focused and technologically skilled hybrid team. This is where we, Solutia, excel and have the proven results to illustrate it.
Solutia boasts one of the most experienced and tenured project management teams in the digital transformation space, across North America. It is both large, diverse and built from experienced business professionals from across different industries and geographies.
At Solutia we recognize that successful execution and project management of the digital transformation initiative is the glue that brings it all together, on time and on budget. Our Project Management teams are experienced, agile and work in partnership with sponsors and business stakeholders to develop a very clear roadmap to achieve success. Projects often bring together multiple business platforms to meet customer needs and so we customize our teams, ensuring that they have both the skills and experience to work across these platforms to achieve the project's goal.
For example, a recent data management project crossing several different business lines in a Financial Institution required the detailed expertise of a data management specialist and the experience and skill of a seasoned business leader who understood the different businesses. Using this as our starting base, we built out a team to meet the multiple objectives of the project. The same is happening with a pharmaceutical business and a manufacturing business.
Our teams can work autonomously with your direction or integrate with your internal teams to execute. Contact us to learn more.
Find out how we can help your transformation initiatives