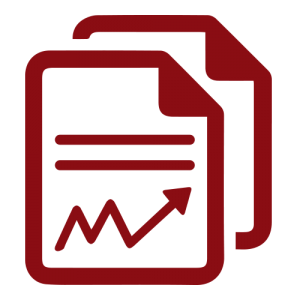 Solutia's data team has deep experience in multiple business sectors. Solutia's unique approach of starting with your desired outcome first, enables us to align the data transformation efforts to your corporate strategy. For instance, your strategic requirement may be focused on customer experience, proactive selling, revenue generation, or cost efficiency. We then ensure the data transformation has a bridge to business outcomes.
In short, we will help you build a strategy and/or execute a roadmap based on business needs and desired business outcomes, which includes the involvement and integration of your business lines.
Our deep understanding and experience in program management further supports our ability to advise and execute Data Transformation projects, which include:
Data Governance & Process;

Data Quality and Data Analytics; including Warehousing and Reporting.
We also manage and advise on Data Architecture and Technology Systems Integration to ensure long-term clean data is maintained. This reduces the risk of contamination. Throughout all of this, we integrate our Change Management and Communications Planning expertise to ensure that your data transformation is integrated into the culture of the organization.
Here are some examples of our areas of expertise:
We know how to safeguard data and reduce risk. Companies are continuously collecting large amounts of data and this increases the risk of data breaches. These breaches come with potential legal or business liabilities that are costly to the bottom line.
Using data lineage techniques, Solutia works with your data leaders and managers to handle data better and avoid some of the liability associated with not knowing where data is at a given stage in a process. Our experienced team will work with you to assess your current state and make recommendations to optimize your approach and execution of data lineage.
Privacy acts such as PIPEDA in Canada and GDPR in Europe are just two examples of the changing landscape for data management and the way it is implemented. We stay up to date with the latest regulatory changes impacting data management ensuring that our clients do not make costly mistakes with system integration. For example, in Financial Services, we assess CRS, IFRS 9, FATCA, GDPR, Privacy and AML/KYC to ensure critical data elements are prioritized and aligned to the needs of the business.
Our change management team works with executives, directors and managers to create a common, shared understanding and usage of data. We strongly believe that there should be seamless integration between technology (company data scientist & engineers) and those interacting directly with the consumer. They have to work together if they are to realize the true value of the data.
Find out how we can help your transformation initiatives